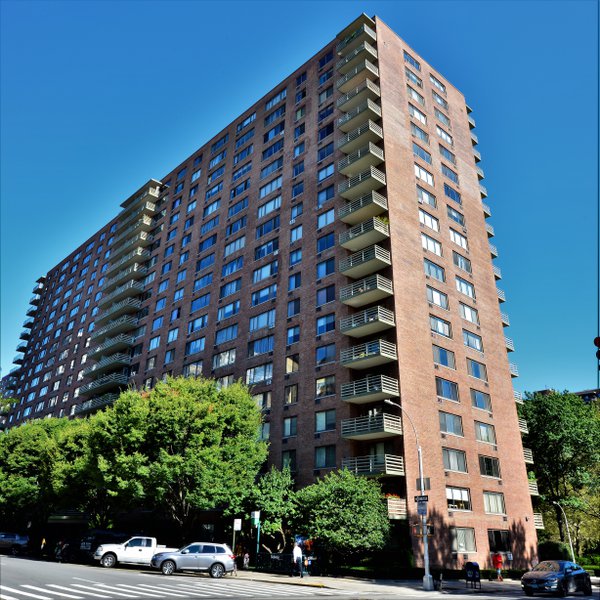 Welcome to The Vaux Condominium Website
If you are a Homeowner or Resident of The Vaux Condominium and visiting this site for the first time, you must register and sign in to access the resident services section and take advantage of the resident classifieds.
About The Vaux Condominium
The Vaux, a 19-story post-war condominium building located at 372 Central Park West in Park West Village, successfully supplies the both the luxury of a Central Park location and the impressive amenities to match. The Vaux's high-rise Tudor-style structure offers a variety of layouts, ranging from 600 to 2,000 square feet. Apartment units include spacious closets, modern kitchens, and great access to light from all directions. At The Vaux, the comfort of an Upper West Side apartment meets the convenience and serenity of Central Park.
Named after Calvert Vaux, one of the designers behind Central Park itself, The Vaux also includes access to amenities such as a private landscaped garden, tennis courts and play areas, and many units have attractive private balconies. Designed with an the active New Yorker in mind, individual units are flexible and the building itself provides a multitude of accommodations such as guest and tenant parking space. The apartments at The Vaux provide smart, valuable option for luxury Upper West Side living with an abundance of resident and guest-friendly amenities and conveniences.
Apartments for Sale in The Vaux Condominium
| Price | Beds | Baths | Sq Ft |
| --- | --- | --- | --- |
| $800,000 | Studio | 1 BA | 600 |
| $1,500,000 | 2 BD | 2 BA | 1,200 |
This pricing is approximate and should be used for informational purposes only, although it has been copied from sources deemed to be reliable.
If you are interested in apartments in the The Vaux Condominium call 212.390.1908 for further information.